PMP Virtual Training in November 2021
$550.00
Description
Overview
PMP certification is the profession's most globally recognized and respected certification credential.
The PMP designation following your name tells current and potential employers that you have a solid foundation of project management knowledge that can be readily applied in the workplace.
PMP credential holders in the U.S. earned an average of 16% more (approximately US$14,500) than their non-credentialed peers in 2011
The exam is based on the PMI Project Management Body of Knowledge (PMBOK), and requirements to sit for the exam include, a bachelor's degree, at least 4,500 hours of experience leading and directing projects, and 35 hours of formal project management education.
A candidate who passes the exam and meets the professional requirements is awarded the PMP certification.
Records
According to the PricewaterhouseCoopers survey, 80% of high-performing projects use PMP credentialed project managers and the 2010 PMI Pulse of the Profession study found that organizations with more than 35% PMP certified project managers had better project performance.
Thus, a PMP Certification provides you greater job opportunities in the global PM world.
A PMI PMP Credential provides you a dramatic increase in salary.
Benefits of PMP Certification
(1) Sets you apart
(2) Recognizes your PM skills worldwide
(3) Enhances your PM skills
(4) Improves project performance
(5) Showcases your skills to global employers
(6) Displays your ability to handle challenging projects
(7) Brings challenging projects
(8) Provides greater job opportunities
(9) Expands your market reach
(10) Increases salary dramatically
Training Features
1) PMP Exam Prep for 2021 Exam, 10th Edition by Rita Mulcahy ($124 value)
2) PMP Exam Simulators – 30 days access with 1600 Questions and answers ($74 value)
3) Template for easy documentation of your 4500 hours experience
4) Assistance on filling your 4500 hours mandatory requirement
5) 35 PMI Contact Hours & instructions on how to claim it
6) Addition: a copy of 'Tactful Coalition' ($35 value)
Dates for Training (Eastern Time – ET)
1.0 November 6, 2021 (9.00 AM to 6.00 PM)
2.0 November 13, 2021 (9.00 AM to 6.00 PM
3.0 November 20, 2021 (9.00 AM to 6.00 PM
4.0 November 27, 2021 (9.00 AM to 6.00 PM
*(4 Saturdays)
Registration for ALL Candidates closes on 15-October-2021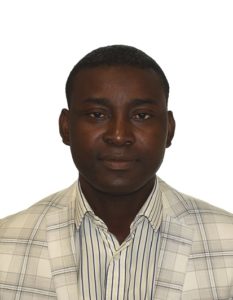 Olufemi is a seasoned Project Management and Megaprojects Consultant with more than 17 years of Waterfall, and more than 13 years of IT-related experience (concurrently).
He has worked on different projects and mega project in the Banking Sector, Infrastructure development space, Oil and Gas Sector, Construction Industry, eCommerce/IT Sector, and Consulting. He has been a Certified Trainer since 2014.
Olufemi holds MSc. (University of Oxford) and MBA (DIU). He is a Project Management Professional (PMP since 2012), Scrum Master Certified (SMC, since 2014), Scrum Product Owner Certified (SPOC since 2014), Agile Expert Certified (AEC since 2014) and Lean Six Sigma Black Belt (LSSBB since 2016). He has trained Candidates (on PMP Certification) from IBM, Irving Oil, Wyndham and Nordia (from Canada) and other Candidates outside Canada. This is in addition to being in the past, a Facilitator at PMI Study Group, Guest Speaker on Agile Overview Lecture at the University of New Brunswick, Speaker in different Lunch & Learn Events and as a Guest Speaker on Agile Overview to PMP Certified Staff of Bell Aliant (honored with Certificate of Thanks and Letter of Appreciation).[/author_info] [/author]  
Registration for Virtual Classroom Candidates closes on 15-October-2021